More and more of you are travelling with your pets. You don't leave your family behind! That's why at AVIS explore, all pets are allowed in the motorhomes without extra charge.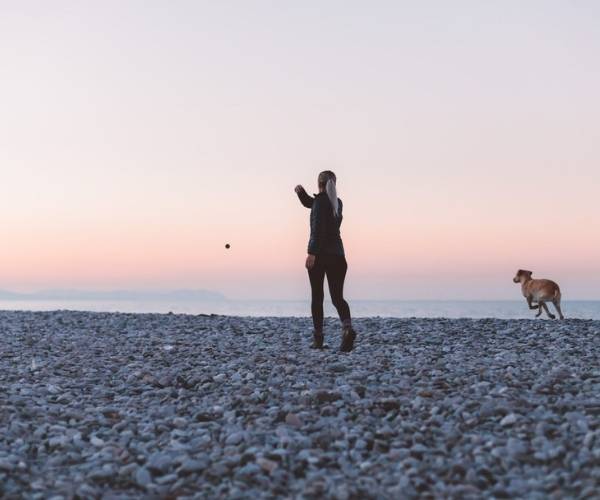 You can rent a motorhome with a dog, it's even an excellent way to travel and one of the most suitable formulas.
AVIS explore is there to accompany you on your motorhome holiday and help you choose the most suitable vehicle for your dog, so don't hesitate to ask us for advice via the contact tab.
The essentials for travelling by motorhome and van with your pet
A veterinary visit is essential before any departure on a long trip with your pet. Your travel companion must absolutely be tattooed or chipped, it is mandatory.
If you ever travel outside French territory, a microchip is the only authorized means of identification. Its cost varies between 40€ and 70€.
Your pet vaccinations
At the time of your departure, your health record must be up to date. It is highly recommended but not mandatory. It is the essential tool to follow the evolution of your dog or cat's health, especially for monitoring vaccinations.
Certain vaccinations are mandatory for travel to foreign countries, in particular the rabies vaccine (rabies vaccine). Once this has been carried out, you will obtain a European passport, the only proof of vaccination against this disease.
Life on board with your pet in motorhome
The motorhome is a guarantee of freedom, to come and go and to stop wherever you want. It is therefore essential to clearly identify your pet. In addition to the microchip, remember to give it a collar with its owner's details.
Also remember to put together and take with you a small first aid kit for your pet's fetish. There are many things to do, here is a non-exhaustive list:
Brush
Lotions
Dewormers
Anti-parasitic
Pair of latex gloves
Compresses
Sparadraps
Saline Saline
Scissors
Syringes
Tick hook
Try to prepare your travelling companion as much as possible for his new environment: your rental motor home or van. Make a cozy place for him/her to be familiar: cushion, blanket, cuddly toy and toy. The ideal is a space just for him!
Finally, one last piece of advice: when you travel in a mobile home, don't hesitate to take many breaks so that he can stretch his legs and get some fresh air.
With your dog or cat on board the motorhome, you will have to take it out often, the world being its garden! This will give you the opportunity to take the air more often, to discover exceptional landscapes, to get off the beaten track and stay in good shape!
Travel with your pet un a motorhome : Ilana's adventure
Ilana, influencer, traveled for 2 weeks with one of our 2-seater adventure vans to French Brittany. But she did not leave alone. Her two dogs Ova and Loulou also took the adventure of the roadtrip:
"At the beginning, I was a little scared to drive such a big vehicle, and finally I loved it! The van was so practical and pleasant to drive, and in addition I had no trouble finding spots for the nights, it was really a great experience! I had everything at hand, the comfort was at the max. You have all your comfort with you, it's like a little house on wheels."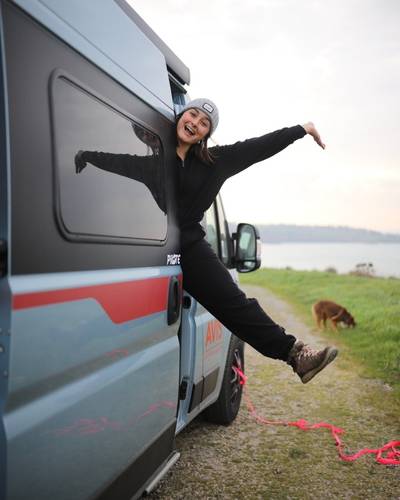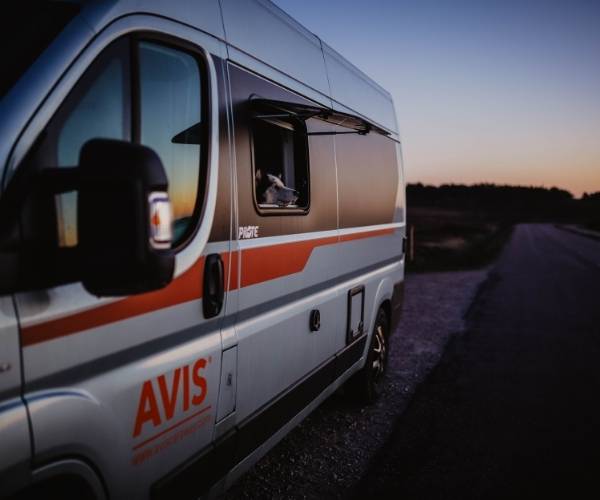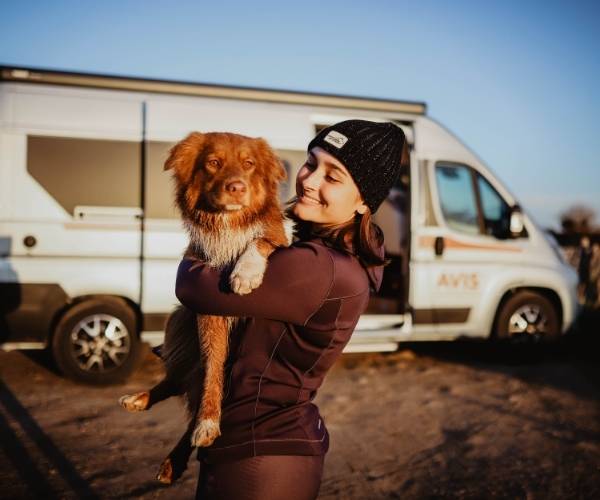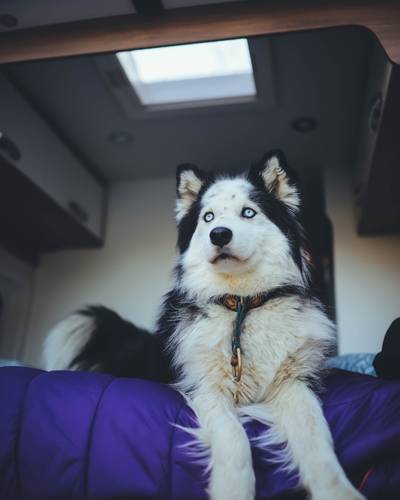 Take advantage of the promo code AUSSKYLOUVA on our site avisexplore.com to benefit from -15% on reservations except 10% discount July August until the end of 2022.
Discover our other van life tips
Always eager to accompany you in the organisation of your next van road trip, AVIS explore wants to share with you all the tips and answer your questions to live your best van life with an AVIS explore rental van. Discover our selection of van life tips just for you !