About twenty minutes north of Bordeaux, discover the selection of motorhomes from our AVIS explore agency in Saint-André-de-Cubzac. The superb roads of Gironde are waiting for you!
In Bordeaux, your motorhome rental for the Gironde
The "most beautiful city in France" according to Stendhal is an exciting starting point for your road trip in Gironde. Discover the elegant architecture of this city of art and history. Before hitting the road, admire the Porte Cailhau, the impressive Palais Rohan and the superb water mirror of the Place de la Bourse.
At the wheel of your motorhome, explore the Bordeaux estuary and soak up the sweetness of life in its vineyards. From the Dune du Pilat to the wine route, your motorhome rental in Gironde will take you from renowned castles to small charming villages.
The Gironde is very popular with motorhome owners for its many service areas, both on the coast and inland. You will have no difficulty stopping off wherever you like, in the shade of the pines or with a view of the river.
Our advice for exploring the Gironde in a motorhome
Your motorhome rental in Gironde takes place in an ideal setting for motorhome owners. If the traffic is sometimes difficult in Bordeaux, it becomes fluid very quickly on the country roads, as charming as they are passable.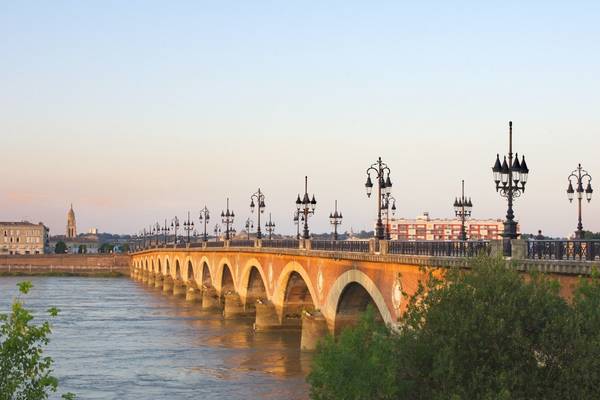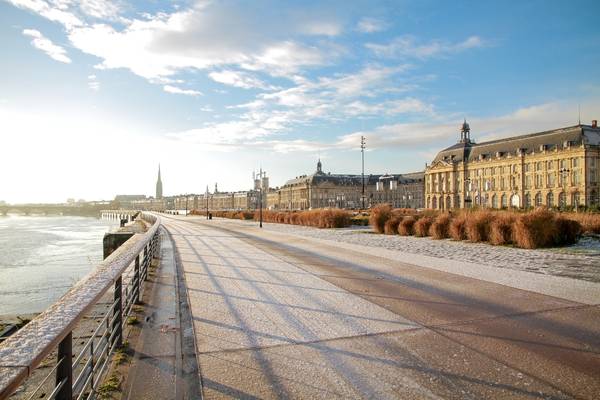 Gironde: what to visit in a motorhome?
The Gironde has many surprises to discover at the wheel, but also on foot or by bike. Your motorhome rental in Gironde is the perfect opportunity to tour this superb region with its rich natural and historical heritage:
climb the Dune du Pilat and admire the landscape from the top, between the pine forest and the Atlantic Ocean;
head towards the Bassin d'Arcachon to put your feet in the water or sunbathe on the beach;
in the Médoc vineyards, learn about oenology by tasting wine in one of its many châteaux;
stop off at Saint-Émilion to visit the medieval city.
For the more adventurous, drive your motorhome through the vineyards to the ferry taking you to Blaye across the Gironde, and visit its beautiful fortress overlooking the river.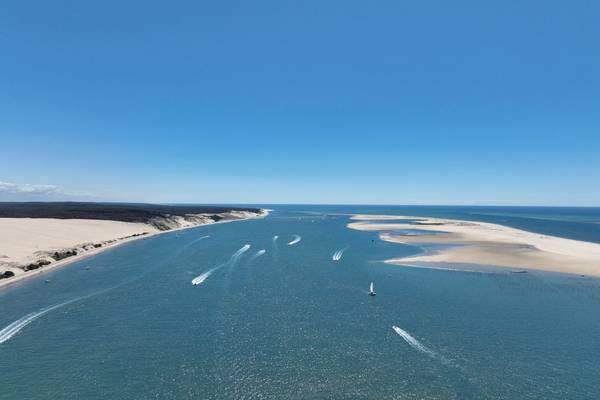 Our motorhome models AVIS explore
For your motorhome rental in Gironde, the Avis Car-Away agency in Bordeaux has selected some of its most suitable motorhomes:
Pilote P650: this motorhome is ideal for a getaway for 2 people.
Pilote P696U: the exceptionally spacious interior of this motorhome allows 4 people to share a comfortable living room and a large bathroom.
Pilote P 726P: with its drop-down bed and dinette bed, this motorhome easily accommodates 5 people for your holidays in Gironde. Its large living room will allow you to share convivial moments at any time of the day.
To vary the pleasures during your road trip, these models have bike racks. Make your choice for your motorhome rental in Gironde on our page dedicated to the presentation of our vehicles.
Discover our selection of motorhome travel destinations
It is decided for your next escapade it will be in motorhome but you still hesitate where and especially which route to plan to make your road trip a success. Discover our selection of motorhome travel destinations from our agencies everywhere in France : Aix Marseille, Ajaccio, Basel Mulhouse, Bordeaux, La Roche sur Yon, Lyon, Montpellier, Nantes Rézé, Nice, Paris, Rochefort, Strasbourg, Toulouse