4 good reasons to rent with us
A team of
passionate people
Experts in adventure since 1979, our multilingual team is at your disposal to offer you the most suitable solution to your travel dreams.
New vehicles, accessible
with a car license
We apply strict technical and sanitary controls before each departure to ensure the safety of our customers and employees.
Branches everywhere
in France
You are bound to find an agency for your vacation. Don't hesitate to call our hotline to find the best rental deal in France.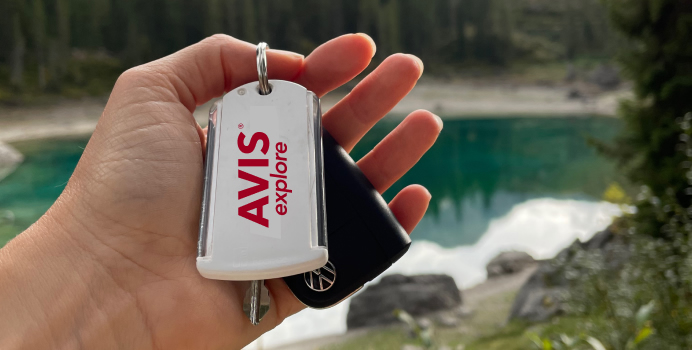 Included services
Whatever your rental plan, you benefit from
included services to make your trip more enjoyable
Complimentary second driver
Complimentary crockery and utensils
Customized mileage
Consumables and equipment
Discover all our services
AVIS explore : the specialist in motorhome,
campervan and van rental in France since 1979
Are you looking for a unique and memorable travel experience in France or across Europe? AVIS explore is here to help you make your dreams come true. We have been specializing in motorhome, van and camper van rentals since 1979, so we know all about motorhome and van rentals!
Renting a motorhome or a van does not only mean going from point A to point B but living a unique experience. Whatever your destination, AVIS explore opens up the roads of France and Europe with a network of motorhome rental agencies throughout France. We are present in several regions of France, notably in Paris, Lyon, Marseille, Bordeaux and Strasbourg, with agencies easily accessible so that you can pick up your vehicle near your home or your vacation spot. At AVIS explore, you can even opt for the one way rental not forcing you to come back to your starting point or have your motorhome or rental van delivered to you wherever you want.
A fleet of motorhomes and rental vans maintained and renewed
Travel to new horizons to discover the most famous monuments as well as hidden gems accessible only by motorhome or van by road. Treat yourself to the world now with AVIS explore. Take advantage of our wide range of motorhomes, vans and camper vans available for rent. Our models are renewed regularly to offer you the latest models on the market and are of course maintained to the last detail. We select them so that they are adapted to all needs and budgets, whether you travel alone, as a couple or with your family. Our fleet ranges from the small convertible based on Renault Trafic, to travel as a couple, to the family motorhome, perfect for a vacation with family or friends. If you are looking for a unique motorhome and van rental service in France, choose AVIS explore.
With our vehicles, you will be able to discover new horizons, whether in France or in Europe, while traveling comfortably and safely. Our vehicles include practical equipment for a comfortable life on board, such as comfortable beds, a fully equipped kitchen, a refrigerator, a heater, etc. And you have a range of services offered to meet your needs at no extra charge : free 2nd driver, comprehensive vehicle insurance, free parking for your personal vehicle, deposit without blocking your credit card, Huttopia Camping Card for low-cost nights, dishes and utensils provided, gas bottle, welcome kit, electric extension cord...
Whether you are going on a road trip of several weeks in Europe or you are travelling through a region of France, we have the vehicle you need. If you don't know which vehicle to choose, don't hesitate to ask us for advice. We will help you to find the vehicle which corresponds to your desire of freedom and discovery.
A quality service for your motorhome and van rental in France
When you choose AVIS explore, you benefit from a premium service: our entire team, both in the agency and at the head office, is committed to accompanying you throughout your trip, from the reservation to the realization of your trip itself. Are you looking for a unique and memorable travel experience in France, as well as the opportunity to explore the roads of Europe? AVIS explore is here to help you. You will find on our website all our recommendations of destinations and travel itineraries and if you are out of ideas or want a trip just for you, our Travel Planner is there to create a customized itinerary according to your desires and tastes.
If you dream of going on a road trip in Europe easily and at the best price, renting a motorhome, van or van is the ideal solution. You will be able to travel in total freedom, without having to look for an accommodation in each city or country visited.
When you are on the road, we offer a 24/7 assistance for your peace of mind as well as a range of optional equipment and services: unlimited mileage, airport transfer, long term rental for a long term road trip, bike carrier, snow equipment, baby seat...
Renting a motorhome, van or camper van from AVIS explore means opting for an original travel experience that will allow you to discover France and all of Europe in a different way, while enjoying optimal comfort and quality service. Book your dream vehicle with AVIS explore now for an unforgettable travel experience!