Do you dream of waking up every morning facing a different postcard spot? If you love hiking in the mountains or walking on the beach, Corsica in a van is made for you! Do you want to venture on winding roads on the side of a cliff? Rent a van in Corsica and discover the island with AVIS explore!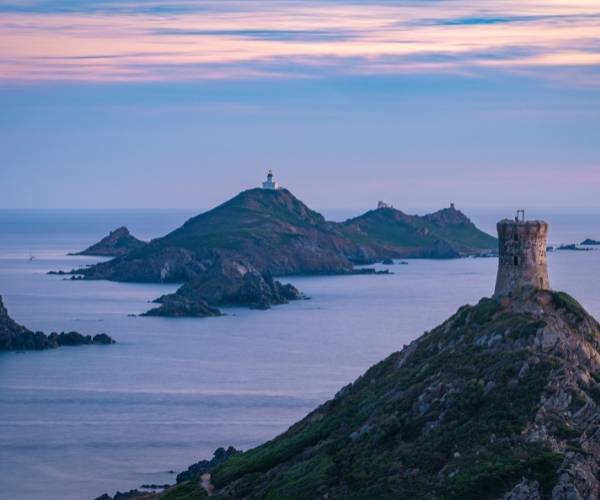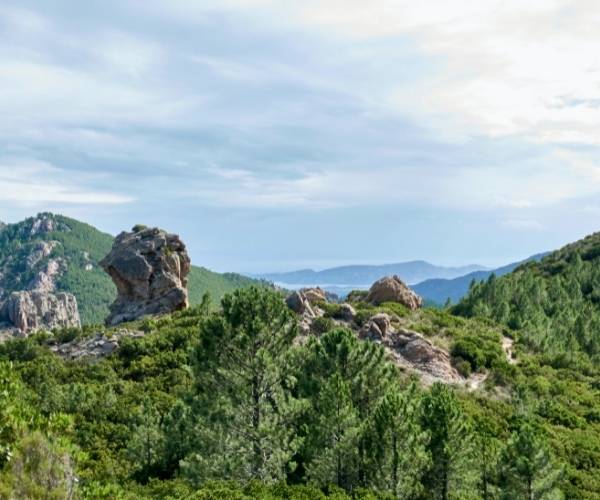 Van rental in Corsica: we have the solution!
It is possible to rent your van in Ajaccio. By booking your van in Corsica, you avoid paying the crossing for your vehicle rented on the continent.
Are you arriving by plane or ferry? The AVIS explore agency in Ajaccio takes care of the rental of your van in Corsica.
The plus of driving in Corsica :
There are no highways on the island. A great asset to travel by van without having to take out your wallet at each toll!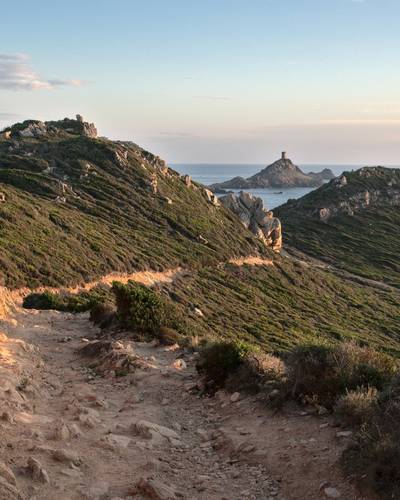 Corsica by van: get inspired by our travelers!
Experienced travelers will tell you: Corsica by van is a nugget for sportsmen and women, as well as for lovers of idleness. After renting your van in Ajaccio, stroll through the city. Admire the colorful streets.
Then take the winding mountain roads that this magnificent island offers. Don't worry, the size of your van allows you to go everywhere!
You want to rent a van in Corsica to get away from the beaten track? The Bike Trip of three young cyclists will certainly give you some ideas! Leaving in a Hanroad van with AVIS explore, they took every opportunity to let go of the steering wheel to cycle through the Corsican countryside.
These bicycle lovers left from Lyon. It was their third road trip. Renting a van in Corsica, they travelled from north to south and took a mountainous route of 873 km from Bastia to Bonifacio. They called their trip "La Traversée".
Discover their circuit of 9 stages realized in 9 days with the Trek 5 Hanroad van:
1. Bastia ;
2. Saint-Florent ;
3. Asco ;
4. Calvi ;
5. Piana ;
6. Porto ;
7. Corte ;
8. Ghisoni ;
9. Bonifacio.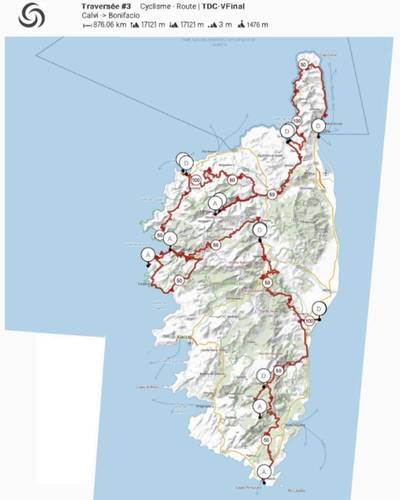 A one week tour in Corsica
You have rented a van in Corsica for a week? Go on a road trip following this itinerary:
Day 1: in Propriano, wander between beaches, creeks and scrubland ;
Day 2: discover Alta Rocca, historical high place of the island with view on the sea and the mountains ;
Day 3: in Sartene, admire the panorama from the rocky spur of Pitraghju and the 3-story bell tower of Santa Maria Assunta church ;
Day 4: enjoy the coastline of Bonifacio, strolling along its port and climbing the stairs of the Roy d'Aragon ;
Day 5: in Porto-Vecchio, go to discover its fabulous beaches with white sand and turquoise waters ;
Day 6: let yourself be won over by the picturesque charm of Solenzara and its marina ;
Day 7: in Aléria, ancient Corsican capital, discover the vestiges of the Phocaean, Etruscan and Roman civilizations.
Our driving tips:
In Corsica, panorama and escape rhyme with winding and steep roads. Adopt a careful driving style. If you feel less comfortable driving on a mountainside, choose a smaller vehicle for your van rental in Corsica.
A fifteen day tour in Corsica
If you have 15 days, rent a van in Corsica to tour the island. Behind the windows of your vehicle, you will see a variety of breathtaking panoramas pass by!
Day 1: after renting your van in Ajaccio, head to the calanques of Piana. Its red cliffs and transparent waters form a small unusual paradise ;
Day 2: leave for Calvi, an elegant citadel a stone's throw from the beach and the pine forest ;
Day 3: in Saint-Florent, dedicate your day to diving or exploring the Agriates desert ;
Day 4-5: in Cap Corse, in the middle of wild Corsica, let yourself be amazed by the authentic charm of Erbalunga ;
Day 6: stroll through the beautiful Bastia and its perched villages with a warm atmosphere ;
Day 7: discover Corte and the superb landscapes of its mountainous setting ;
Day 8: make a stop in Aléria, to taste its wine and discover its archeological remains ;
Day 9: hike in the majestic Bavella massif to admire its spectacular needles and its pine trees laid down by the wind ;
Day 10: take a day off in Porto-Vecchio, to soak up the charm of its narrow streets and the incredible beauty of its coastline ;
Day 11-12: explore Bonifacio, a historic town overlooking the waves ;
Day 13: from Propriano, find the idyllic starting point for your snorkeling activities ;
Day 14-15: end your journey in Ajaccio, to let the time pass in the unique atmosphere of the Corsican capital.
Camp in authorized areas:
In Corsica, wild camping is prohibited. To find places where you can legally park, ask the town hall. You can also use the application Park4night or Home Camper. They are very useful to know where to spend the night.
Rent a van in Corisca
For your van rental in Corsica, the AVIS explore agency in Ajaccio offers you several models of vehicles according to your needs. Discover our Adventure range and the whole of our offer to travel around Corsica in a motorhome or a converted van.
Our 4-seater vans : with the Hanroad Trek, travel light to cover the most beautiful roads of the island, from the mountains to the seaside.
Our van models for 2 or 4 people: the Pilote V600G, with or without its folding roof, is the dream vehicle for road trip enthusiasts. You will enjoy a more spacious vehicle to travel with friends or family.
Select your van rental in Corsica on the page dedicated to the vehicles presentation !
Deciding to go on vacation by renting a van in Corsica is above all to take a break in a magnificent setting. Traveling around Corsica in a van guarantees you unforgettable moments, with family or friends. Don't wait any longer, go to AVIS explore to rent your vehicle in Ajaccio.
Discover our selection of van travel destinations
Decided to go on a van trip but lacking ideas for your next road-trip or looking for the best itinerary to make your van road-trip unforgettable ? Discover our selection of van travel destinations and detailed itineraries throughout France and Europe. Explore !