Travel through the Jura and its lakes aboard a nasturtium motorhome or an Adventure Van rented from the AVIS explore agency in Lyon. Several routes exist to visit this beautiful region. We invite you to walk the winding roads of the Jura mountains, to admire the sublime landscapes of this region.
1. Cascades du Hérisson by motorhome: Day 1
At 1 h 47 from Lyon, come and discover a wonder of the Jura: the Hérisson waterfalls. Do you know the origin of this picturesque name? It means "sacred water" (yrisson).
This site of majestic waterfalls belongs to the Hérisson valley and the 7 Lakes plateau. The Chalain lake, the Fan waterfall, the Grand Saut waterfall, the Eagle peak and the 4 Lakes lookout are also nearby.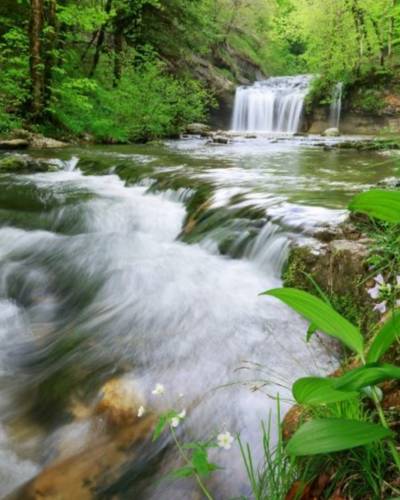 The motorhome tour in the Jura consists of many municipal roads, so a few recommendations are in order:
ease up and adapt your speed to the situation;
keep in mind that priority is given to the vehicle which is going uphill;
also warn of your arrival on bends that offer no visibility;
the climate is harsh from fall to spring, so plan to have snow gear and warm clothes;
consult theMountain Law 2021to find out what special "winter" equipment is required.
Book your nights with locals for a friendly stay! Some Home Camperhosts welcome you with your motorhome in the Jura region. Discover the different addresses.
2. Clairvaux-les-Lacs by motorhome: Day 2
Continue your tour of the Jura in a motorhome and discover Clairvaux-les-Lacs on the Emerald Land. Immerse yourself in the magic of the land of Lakes and the Little Mountain. Do not hesitate to use the Parc4nights app to quickly find a motorhome area in the Jura. In Clairvaux-les-Lacs, camper van areas are provided to welcome you.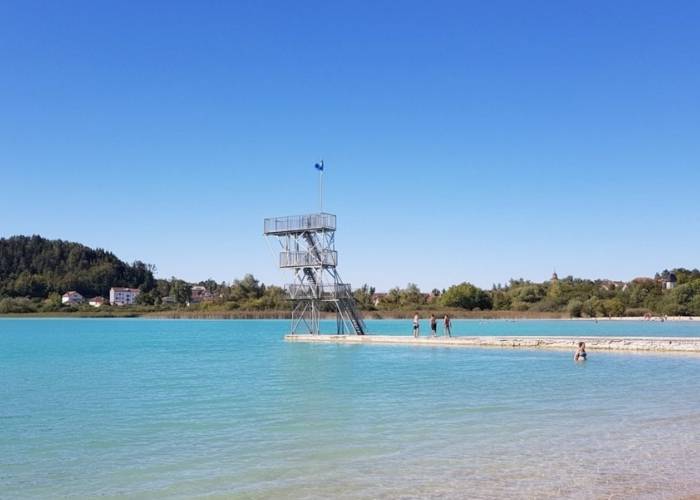 This place is the gateway to Haut-Jura. Summer and winter alike, you can access it without any problem thanks to numerous facilities. Take advantage of the water pools, practice water sports and stroll, in the evening, in the lively streets of the city.
3. The Jura in a motorhome, the villages of character: Day 3
When you visit the Jura in a motorhome, discover authentic villages like Baume-les-Messieurs, one of the most beautiful villages in France. Nestled against majestic cliffs, this village exudes absolute calm.
Continue your journey and discover Château-Chalon, cradle of the very famous Jura yellow wine. Enjoy this wine accompanied by Jura cheese such as the tasty Comté, while enjoying a breathtaking view of the vines!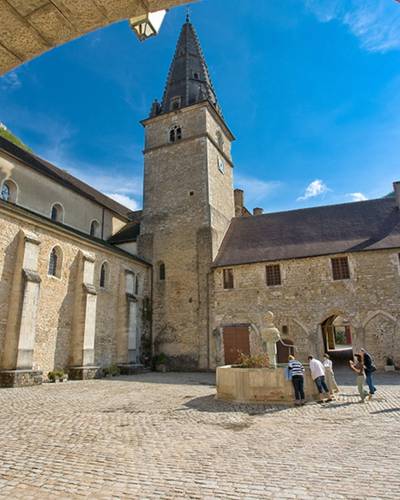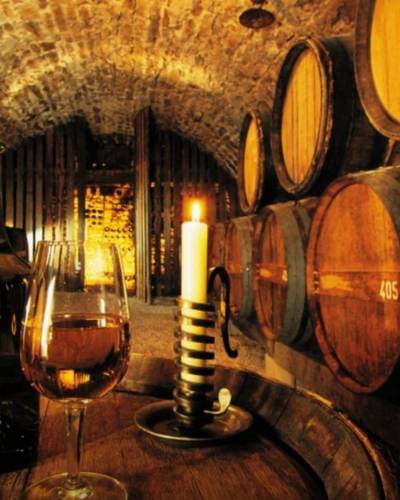 • Our tip for resting after the walk: join one of the Huttopia campsites in the region.
With a motorhome rental in the Jura, you can be sure to experience an exotic road trip and to follow an unforgettable circuit. Discover all the models of motorhomes and van for rent at AVIS explore.
Discover our selection of motorhome travel destinations
It is decided for your next escapade it will be in motorhome but you still hesitate where and especially which route to plan to make your road trip a success. Discover our selection of motorhome travel destinations from our agencies everywhere in France : Aix Marseille, Ajaccio, Basel Mulhouse, Bordeaux, La Roche sur Yon, Lyon, Montpellier, Nantes Rézé, Nice, Paris, Rochefort, Strasbourg, Toulouse