Your custom made itinerary with Voyage Enjoy
AVIS explore offers you as an add-on travel planning with their partner Voyage Enjoy.
Voyage Enjoy will design for you a fully customized itinerary, taking into account your wishes and your budget.
Save Time and get a unique travel plan 100% customized to your expectations !
How does it work ?
When booking, select the travel planning option.

You will receive an online form. Fill it indicating everything you think about for your ideal journey.

Voyage Enjoy will get in touch with you in order to fine tune your needs and establish the main stops of your journey.

Receive your customized Itinerary in your mail box within a maximum of 14 business days.
What's a Travel guide ?
It's a comprehensive guide in PDF format, that includes every information and links needed for your trip :
Itinerary
Stops

Where to sleep ?
Where to eat ?
What to do ?

Travel advice

Usefull apps
Luggage check list
Van life tips, receipes, deals, etc.

Forecasted budget
Interactive map on Google Maps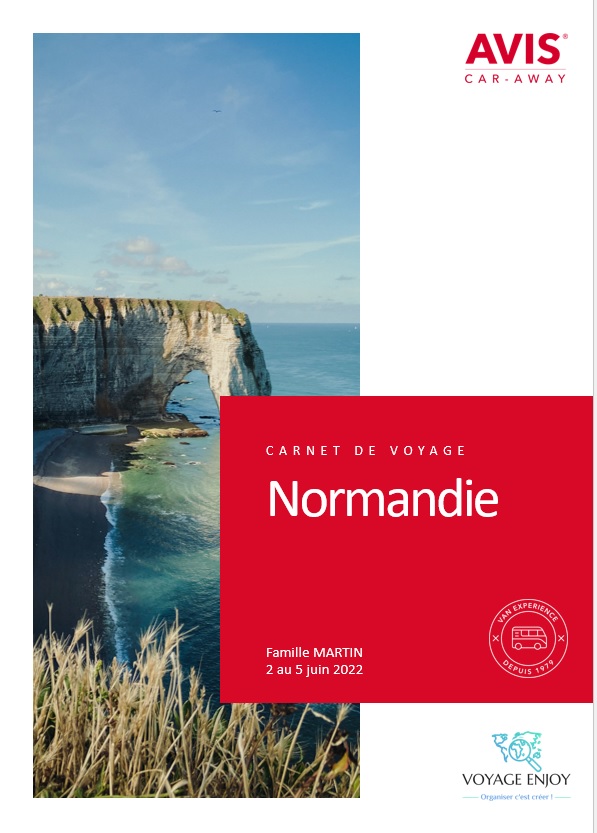 Conditions générales https://voyage-enjoy.fr/conditions-generales-de-vente/
Looking for more great deals?
Discover the other travel tips prepared by the AVIS explore team to help you organize your next road trip with your motorhome or rental van