A few kilometers north of Strasbourg, discover the range of motorhomes from our AVIS explore agency in Souffelweyersheim. From the capital of Alsace, criss-cross the plains and valleys of this superb border region.
In Strasbourg, your motorhome rental for Alsace
Your motorhome holiday begins in Strasbourg, the city of bicycles! Take advantage of its many cycle paths to discover the charming Petite France district and the incredible astronomical clock by bike.
At the wheel of your motorhome, explore Alsace in search of its green landscapes and mountain lakes or, in winter, its famous Christmas markets. Take the wine route, the route des Crêtes or the roads of the Vosges: your motorhome rental in Alsace gives you all the freedom you need to explore these superb routes.
Alsace welcomes motorhomes with open arms, with many rest areas and suitable campsites, available with or without a reservation. You can even spend a few days in the heart of Strasbourg's natural urban park, at Huttopia's City Kamp.
Alsatian roads in a motorhome
Although the region is mountainous, the vast majority of roads are easily passable by motorhome. In addition, most highways are free: enjoy your road trip without wasting time at tolls!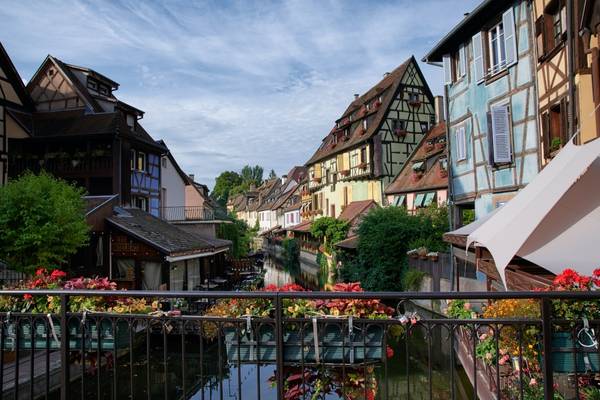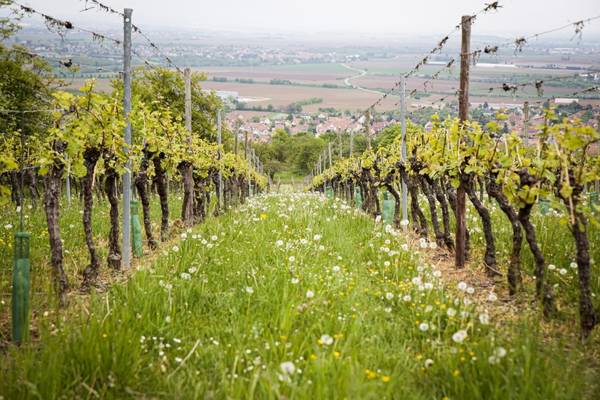 Alsace by motorhome: your destinations
The landscapes, culture and gastronomy of Alsace do not fail to seduce motorhome owners. Take advantage of your motorhome rental in Alsace to explore the jewels of the region:
• the charming Colmar, for a walk on Little Venice or among its flowery streets and half-timbered houses;
• the Maisons des Rochers in Graufthal, intriguing troglodyte dwellings nestled in the middle of the mountains;
• culinary specialties from Alsace, such as sauerkraut and coq au Riesling;
• the verdant mountains of the Vosges, on foot, by bike or on horseback;
• Haut-Koenigsbourg castle, an impressive fortified castle to visit with the family.
To complete the itinerary of your motorhome rental in Alsace, draw your inspiration from our Travel diary: Alsace by motorhome. You can, for example, jump across the border to recharge your batteries at the Baden-Baden thermal baths.
Our advice for exploring Alsace in a motorhome
Alsace has many historic sites: it is best to park away to preserve these little wonders. You will also have to bypass certain villages which are prohibited for motorhomes to cross: visit them on foot or by bike!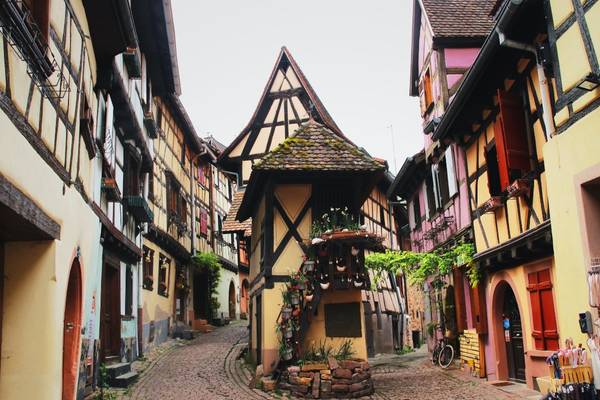 Our motorhome models AVIS explore
For your motorhome rental in Alsace, the AVIS explore agency in Strasbourg has selected 2 motorhomes from the Classic range for you.
• Pilote P726P: this 5-seater motorhome is the all-comfort solution for going on holiday with family or friends. The drop-down bed and the dinette bed allow you to easily organize a sleeping area for everyone. Also enjoy the friendly space of the large living room.
• Pilote P696S: with 2 single bunk beds, a drop-down bed and a dinette bed, this model easily accommodates 6 people. Enjoy a convivial holiday without compromising on your comfort.
These motorhomes have space for 3 bikes: enough to stretch your legs in the flowery alleys and country roads! Make your choice for your motorhome rental in Alsace on our vehicle presentation page.
If you are still hesitating between van and motorhome for your trip to Alsace, we have prepared a comparative analysis that will help you finalize your choice!
And do not hesitate to go in Winter in Alsace: it's just magic! Discover our tips for going to the Christmas markets in a motorhome.
Discover our selection of motorhome travel destinations
It is decided for your next escapade it will be in motorhome but you still hesitate where and especially which route to plan to make your road trip a success. Discover our selection of motorhome travel destinations from our agencies everywhere in France : Aix Marseille, Ajaccio, Basel Mulhouse, Bordeaux, La Roche sur Yon, Lyon, Montpellier, Nantes Rézé, Nice, Paris, Rochefort, Strasbourg, Toulouse